Transparense
The project started in April 2013 and brought together 20 European partners. It was financed by Intelligent Energy Europe Programme of the European Union with co-funding from the project partners.
The goal of the Transparense project was to help increase the transparency and trustworthiness of Energy Performance Contracting (EPC) markets throughout Europe. With its twenty partners covering both mature and emerging EPC markets, the project tried to exploit its potential to transfer the know-how across Europe, support EPC markets in Europe and thereby achieve substantial energy efficiency improvement.
The European Code of Conduct for EPC launched by Transparense in 2015 defines the basic values and principles that are considered fundamental for the successful preparation and implementation of EPC projects. It went through two year stakeholder process to make sure market players accept their principles.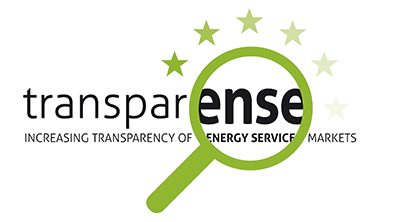 Find more about the Transparense project partners, activities and how to get involved on the project website: https://www.transparense.eu/