On the 6-7 November, EFIEES organised its members' meeting in Bucharest.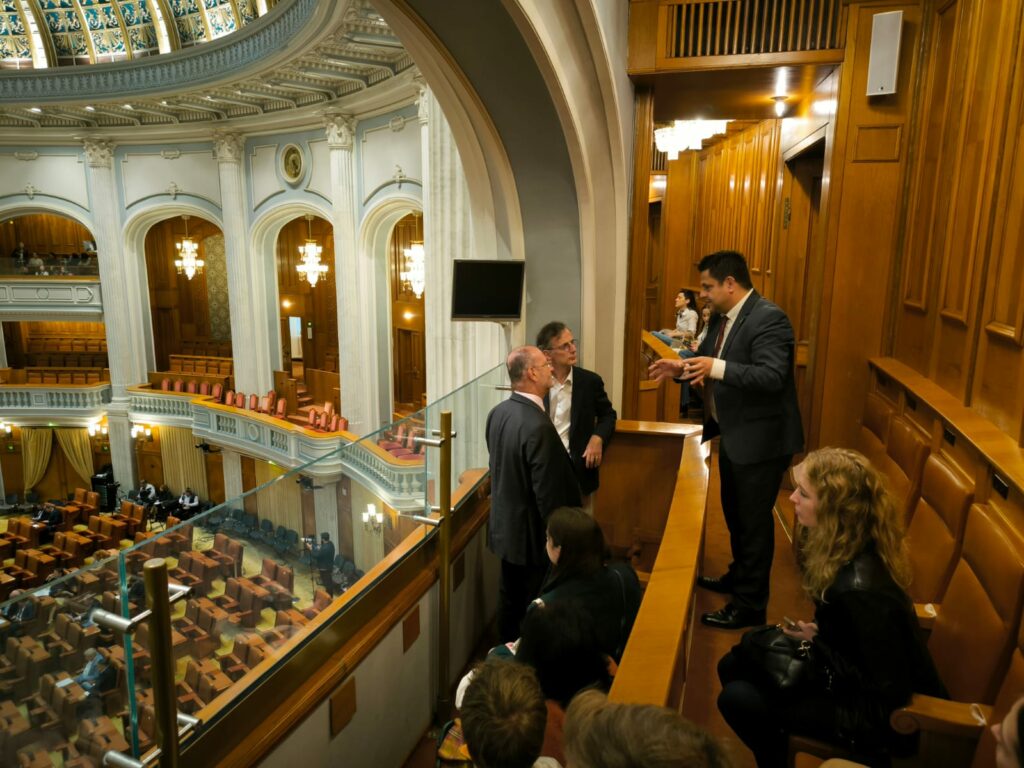 On the first day, participants attended a visit of the Romanian Parliament, followed by a meeting with Oana Ozmen, secretary of the Industry and Services Committee of the Chamber of deputies, and Ana-Loredana Predescu, member of the Chamber of deputies in the same committee.







On the second day, EFIEES' members gathered for a meeting.
Participants were updated on the most recent EFIEES team's work, and exchanged on skills, energy performance contracting (EnPC) and the National Energy & Climate Plans (NECPs).
They also had the opportunity to talk with two representatives of Romanian NGOs and guidance councillors of the minister of energy, Dumitru Chisalita and Radu Dudau, and hear about their work in Romania in favour of energy efficiency.